Creamy millet porridge – bored with oatmeal? No problem with supergrain called millet it's one of many gluten free breakfast option topped with fruit.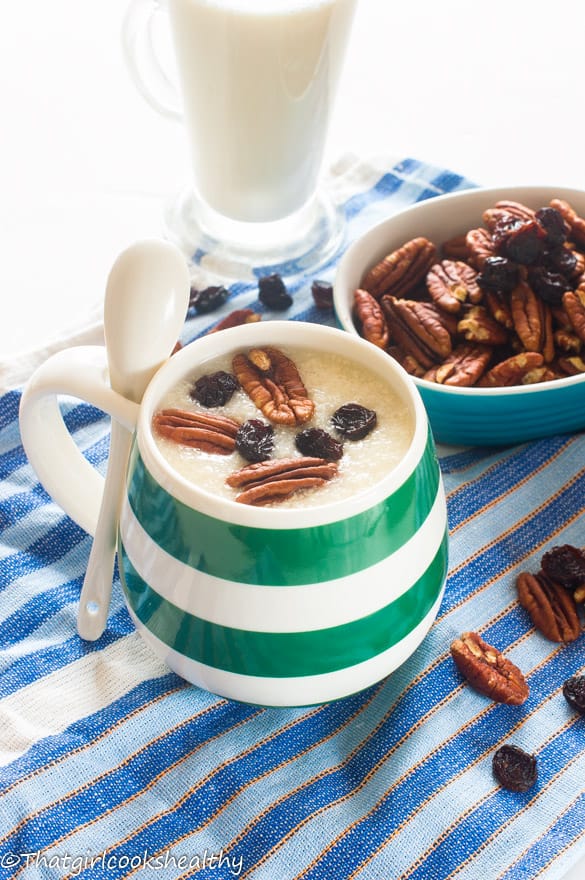 If you're totally bored with the idea of consuming oatmeal for breakfast then how about trying some millet porridge instead? It took me awhile to get into the swing of eating millet. Before I go any further with discussing the recipe to hand, please note that millet is not a true grain, rather millet is classified as a pseudo-grain (a "grain" which behaves like a seed).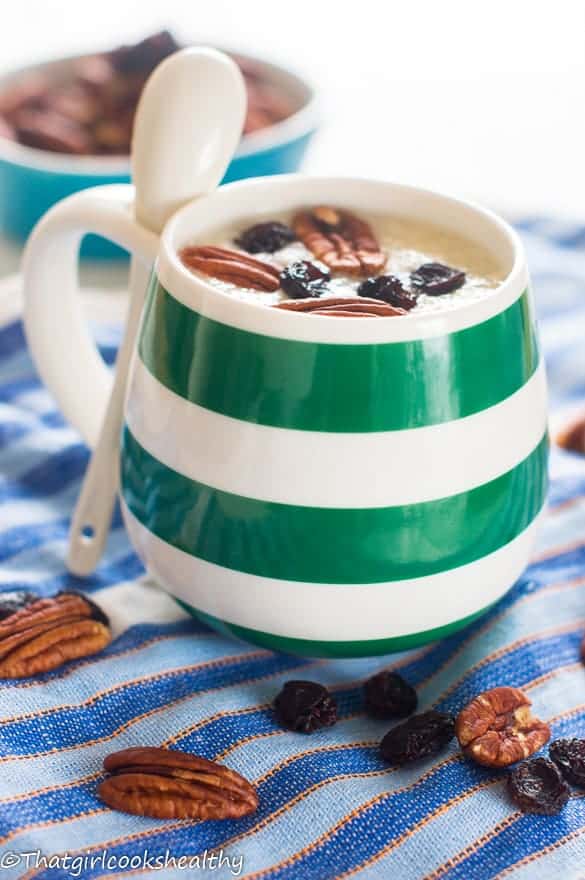 This explains why you won't see millet incorporated into the paleo diet – because of the grain-seed like behaviour. Let's not worry too much about labels as the good news is that millet is completely gluten free and works in tandem with the digestive system.
For this reason alone I would highly recommend my readers who are either celiac or wheat intolerant to try some millet in the mornings – Keep in mind there are two main variations – seeds  or the flakes.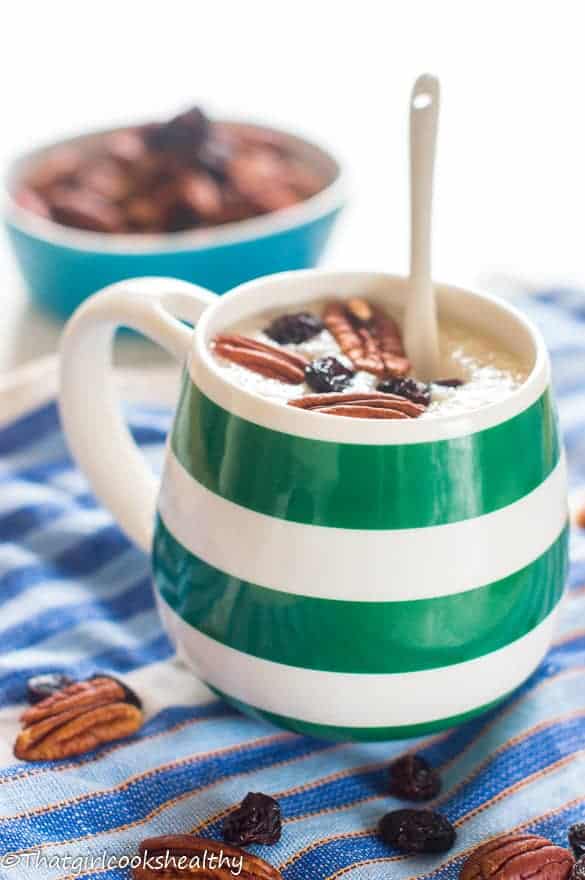 I personally prefer to prepare the flakes and make into porridge. The texture is surprisingly smooth and not coarse like oatmeal. In fact I would describe the texture akin to cream of wheat if you know what that is or semolina.
As millet porridge is quite plain adding a hint of cinnamon, vanilla with a handful of raisins and pecans – really boast those flavours. There is a slight after taste if not prepared with nut milk, so adding some nut milk is beneficial for reducing the subtle bitterness.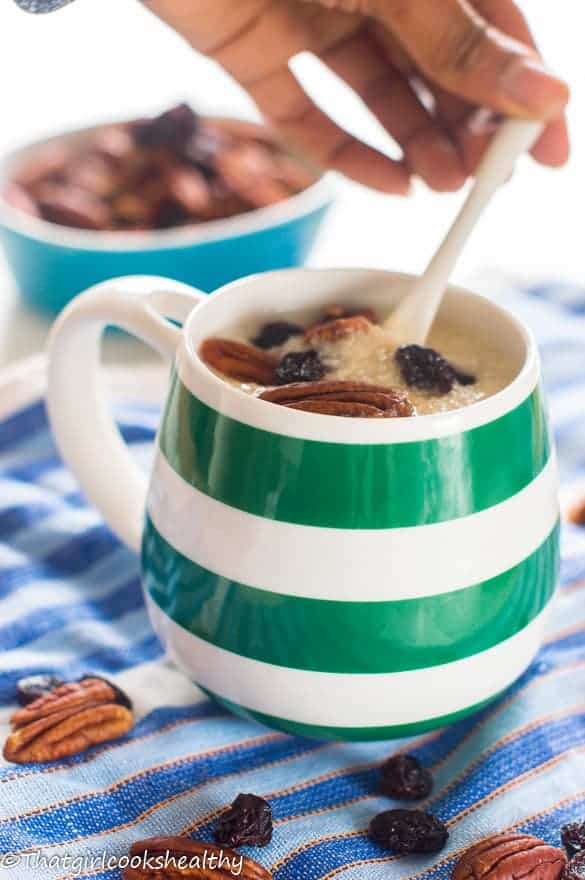 Print
Creamy millet porridge recipe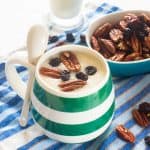 Gluten free, vegan, dairy free
Author:
Prep Time:

2 mins

Cook Time:

10 mins

Total Time:

12 mins

Category:

Breakfast
Ingredients
1 cup of millet flakes
1 cup of almond milk
1/2 cup of water
1 tsp of cinnamon
———————————————————-
Sweetener (agave, maple, coconut nectar)
Pecans
Raisins
Instructions
On low-medium heat, add the millet flakes along with the water and almond milk then proceed to stir.
Continue to stir until the flakes begin to dissolve and the texture thickens. This should take 5 minutes or so.
As the porridge thickens, reduce the flame to low, add the cinnamon and cook for a further 2-3 minutes.
Feel free to stir in some raisins if you wish. Alternatively, you can garnish with a handful of raisins, pecans and drizzle with a sweetener of your choice.