By Charla 2 Comments
Jamaican beef stew recipe – This delicious one pot meal consists of succulent pieces of meat seasoned with an abundance of herbs and spices. Then reduced to a simmer and left to slow cook with carrots and sweet potatoes while the flavour intensifies.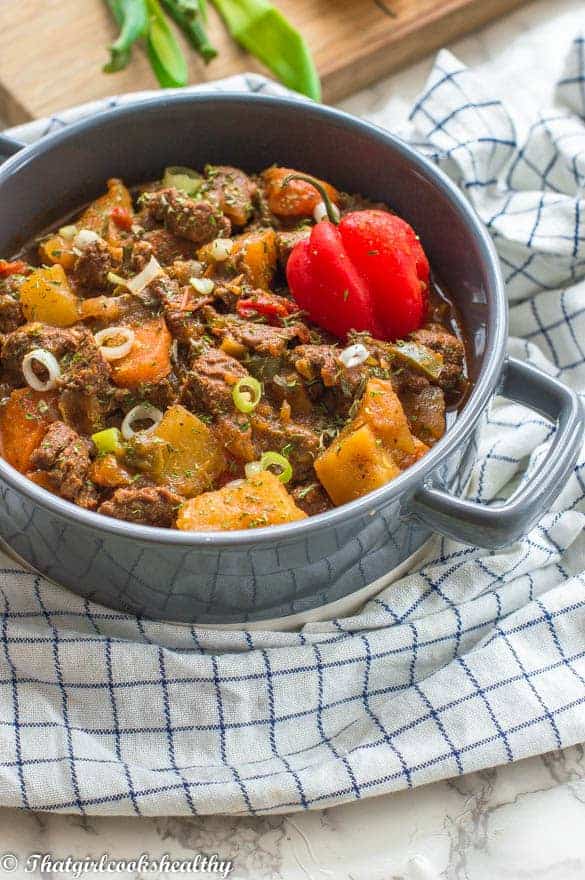 I'm such a huge fan of one pot and slow cooker meals. Moreover, this Caribbean recipe certainly hits the right culinary buttons. This Jamaica beef stew recipe is probably my favourite beef recipe of them all. Why? Because it's packed with flavour, made using one large dutch pot (dutch oven) and brings back some old school memories….
Filed Under: Caribbean Dishes
Roasted almond porridge recipe – Tired of boring oatmeal? Well say hello this is creamy veganised porridge,  a protein enriched post workout winter warmer! Hello my lovely readers, say greetings to my newest friend; roasted almond porridge. Trust me if you're a big fan of porridge and love your almond nuts then recipe is a…