Persimmon smoothie recipe – this delicious Asian fruit makes the most perfect autumnal smoothie with coconut milk and frozen bananas.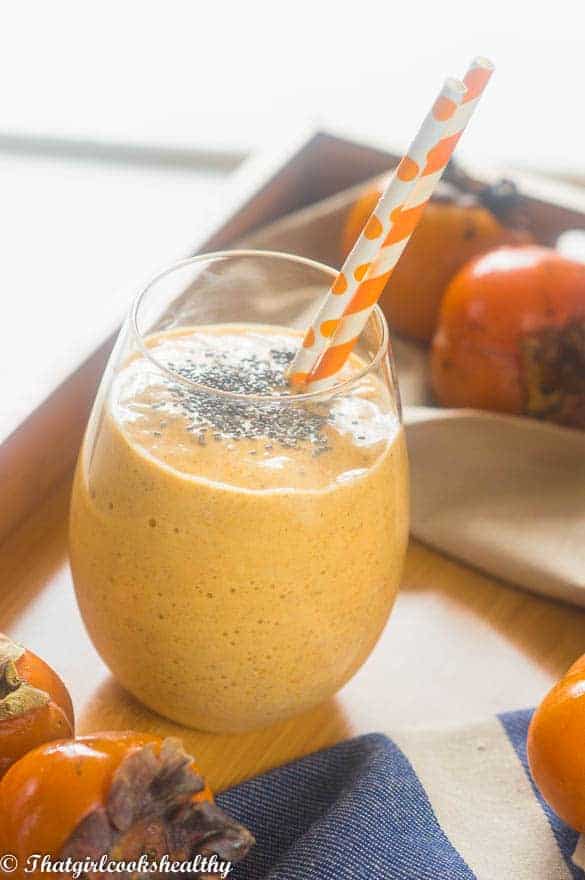 While I do not like the cold weather I do like the whole range of fruit and veggies that the supermarkets like to stock. One of my favourite Autumnal fruits is persimmons, a percy what? I repeat PERSIMMON and even more as a persimmon smoothie recipe. I had that what-the-heck-is-this-fruit expression on my face too a few years ago.
 I'm so glad that I gave this little bad boy a chance to redeem himself because I take great pleasure in eating him every chance I get. On second thoughts, I better stop referring to the persimmon as a male because you guys will render me insane and run for the hills.
On a serious note, the persimmon fruit is bright yellow/orange in colour, oval shaped, smooth and very juicy when ripe. The fruit derives from East Asia and is popular amongst the western hemisphere doing the cooler months.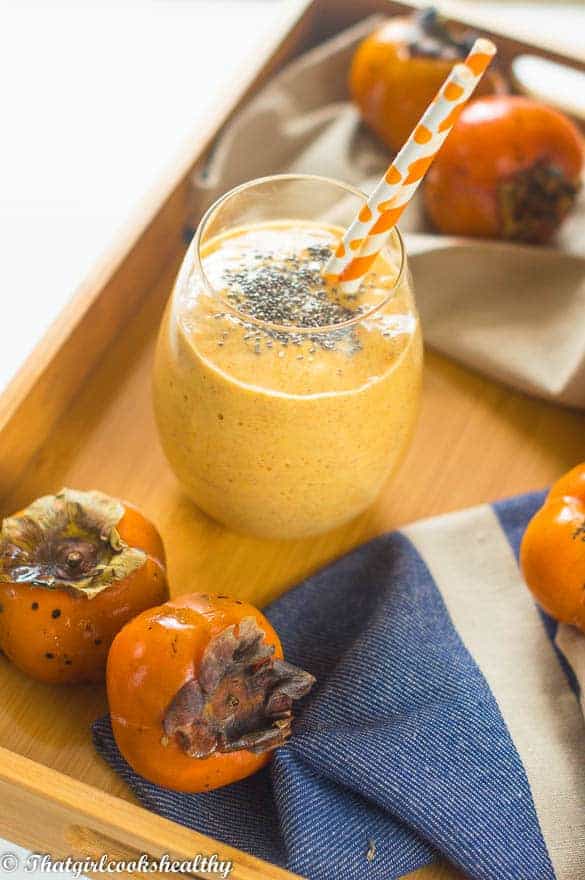 Just like many other fruit, there are many health benefits with persimmons including being high in fibre – 100g of fruit will give you 3.5g of fibre which constitutes your recommended daily intake. In terms of vitamins they are high in vitamin A, C and B complex. Persimmons are loaded with antioxidants which ward off free radicals – the molecules responsible for tissue damage.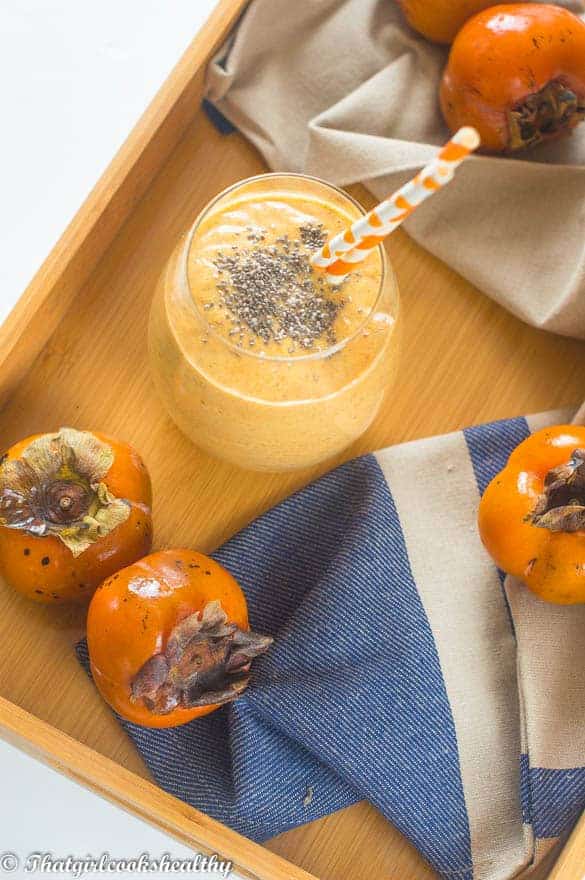 One notable antioxidant compound called Catechins are believed to be anti-inflammatory, anti-infective and stops excessive bleeding in small blood vessels. Along with the vitamins, you'll find a healthy range of minerals, namely copper, potassium, zinc and manganese – all of which support enzymes and facilitate the functioning of the cardiovascular system.
Print
Persimmon smoothie recipe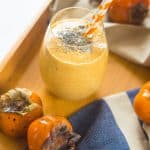 Paleo, Gluten Free, Vegan
Author:
Prep Time:

1 min

Total Time:

1 min
Ingredients
1-2 persimmons, very ripe (I used 1 1/2)
1 cup of coconut milk (see post for recipe)
1/4 cup of almonds
1/2 of a frozen banana
4 medjool dates
1/4 tsp of vanilla powder
1/4 tsp of cinnamon
1/4 tsp of nutmeg
Instructions
All of the ingredients to a blender and blitz until a smooth consistency is achieved.