Creamy cashew nut cheese – a simple cheesy dip made from nutritional yeast, herbs and spice blended together with cashew nuts.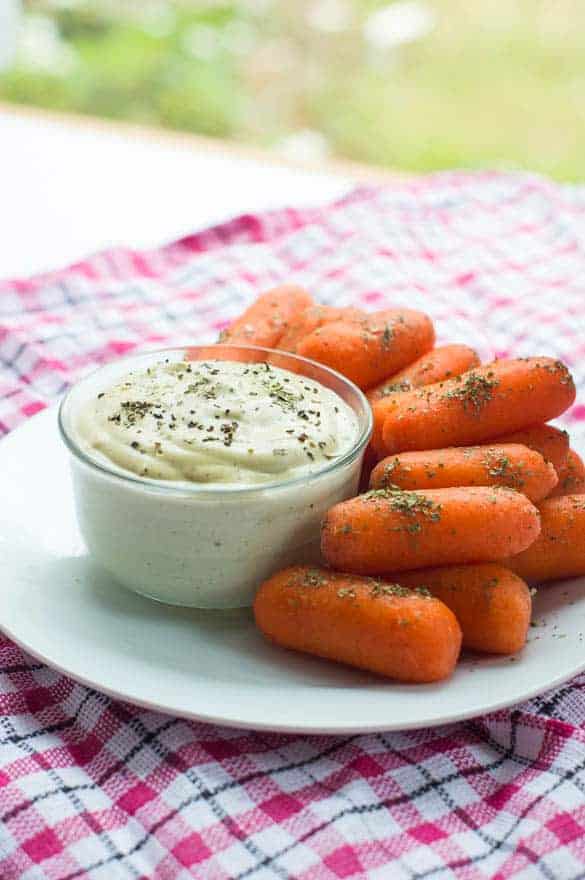 I have been experimenting with vegan cheese for quite some time now and I'm pleased with the results. This creamy cashew nut cheese is one of my first samples of nut cheese and it tastes absolutely delicious.
I remember when I was first introduced to "vegan cheese" I could not quite comprehend the idea of nuts yielding any form of cheese, it was almost an alien concept. How could this be? It's the nutritional yeast that has a strong cheese flavour and compliments this nut cheese substitute.

What is creamy cashew nut cheese?
In short creamy cashew nut cheese is a dairy free alternative to conventional cream cheese. Conventional cheese is made with animal milk which isn't dairy free/vegan friendly. This version of cheese is made with cashew nuts, nutritional yeast and some mild spices for flavour.
What is nutritional yeast?
Well first of all let me clear up a misconception, nutritional yeast is not the same as "brewers yeast" which is rather bitter in taste and used as part of the beer making process.
Nutritional yeast is a deactivated yeast which is made from an organism known as Saccharomyces Cerevisiae. Glucose from molasses or beet is used as the primary cultivating ingredient.
Once the yeast has matured it is harvested, washed, dried and completely deactivated with heat. This process allows the yeast to be sold safely as a commercial food product.
In stores you will find different variations ranging from a yellow pale powder to small flakes. It is protein enriched, high in B-complex vitamins, low in sodium/fat and suitable those who seek dietary requirements (Gluten free, paleo, vegan et al).
How make creamy cashew nut cheese
In order to make my non dairy cheese I used some pre soaked cashew nuts.
I do recommend pre soaking your cashews in some luke warm water, I saturated my nuts for roughly an hour (as this was suffice for softness) and used my high speed processor.
You MUST soak the cashew nuts for a creamy consistency
In order to see results similar to the picture above, the key is to soak the cashews until soft and whiz them in a high speed food processor, as this leaves you with an extra creamy texture.
Adding herbs/spices to the cheese – The chives and the black pepper provide a savoury and spicy kick. Of course this wouldn't be vegan nut cheese without the star of the show – Mr nutritional yeast, a few spoons of this, brings cheese to a whole another level.
For those of you who are new to nut cheese, what are your thoughts? Do you like the nut cheese?
You should make this creamy cashew nut cheese because………
It's suitable for most dietary requirements

Contains no dairy making it lactose free

Only need 6 ingredients to make it from scratch

Be adventurous and just try something new!!

If you like my vegan nut cheese you will enjoy this recipe too
Print
Creamy cashew nut cheese
Enjoy this non dairy creamy cashew nut cheese – Paleo, Vegan, Gluten Free, Raw
Author:
Prep Time:

5 mins

Cook Time:

2 mins

Total Time:

7 mins

Yield:

1

Category:

Appetiser
Ingredients
1 large carrot, sliced or a bunch of baby carrots
1 cup of cashew nuts, pre soaked in warm water
2tbsp of Nutritional yeast
1/4 tsp of Himalayan pink salt
1tsp of Black pepper
2tsp of chives
1/4 of water
Instructions
Pour of the ingredients into a food processor and pulse on high speed until soft and creamy.
Serve on the side with sliced carrot sticks
Notes
High speed processor is recommended
Presoak cashew nuts in warm water for approximately an hour or until soft