Brazil nut milk recipe – Whether you're lactose intolerant or leading a vegan lifestyle try this alternative plant based nut milk.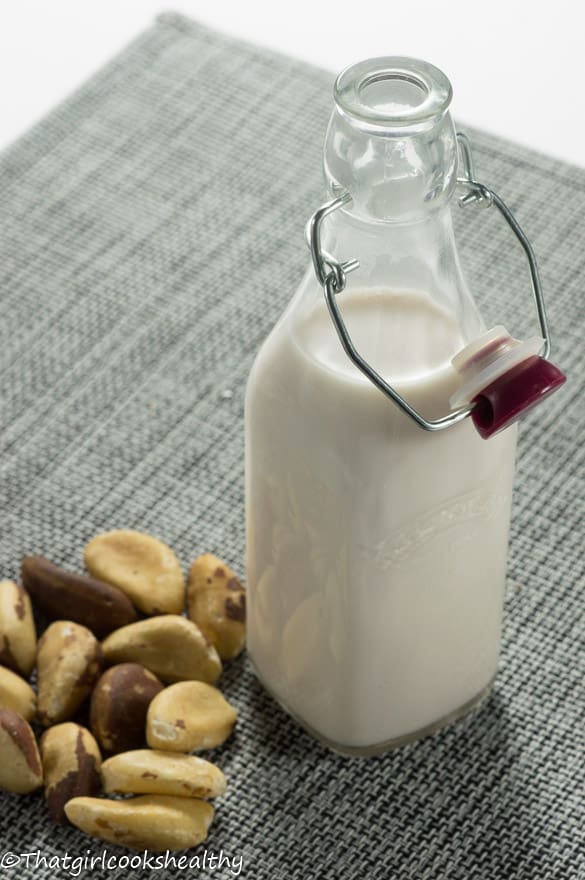 It's been quite some time since I last made a nut milk recipe. I know to some people these "how to" recipes aren't as exciting as the main entree or even my dessert dishes BUT……I strongly believe that you can benefit from learning how to make these seemingly tedious recipes.
I've been lactose intolerant for a number of years now and it's not fun trying to dodge and weave through life looking for dairy alternatives.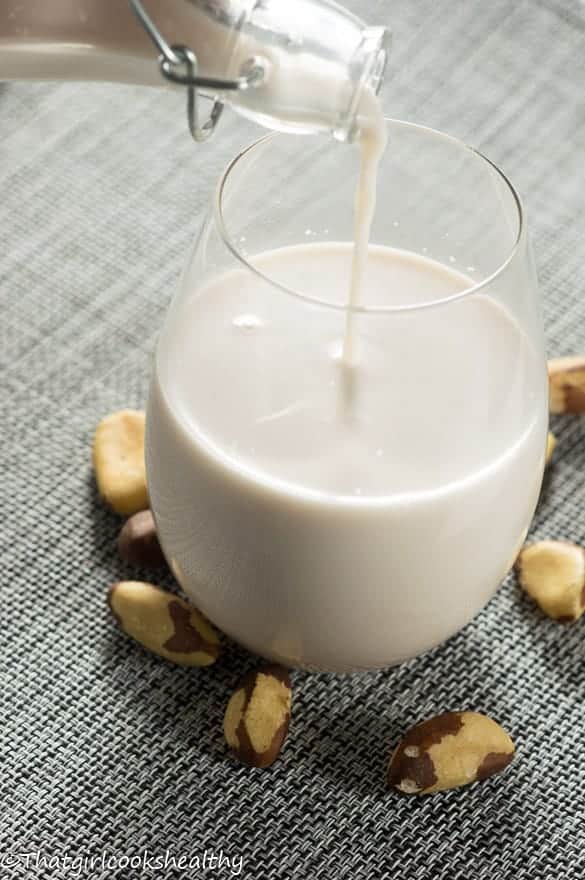 My mother gave me this huge bag of mixed nuts – walnut, brazil and almonds which I was really grateful for. While the aforementioned are my favourite nut combination, they are also very costly too.
My initial thoughts were to make a dairy free cheesecake similar to this raw chocolate cheese with an almond biscuit base and on seconds I decided to make a basic nut milk recipe, after all it's been quite some time, don't you think?
Furthermore, while coconut milk is cheap and cheerful compared to the other nut milks – pistachio, almond etc.. I was beginning to grow bored of making my smoothies with coconut milk and so welcome any newest additional to the nut milk family – brazil nut milk.
The taste and health properties of brazil nut milk
Brazil nut milk is extremely similar to cashew milk in texture, it's consistency is creamy so much so that you don't even need to use a emulsifier to omit separation.
Also, like most of the other nuts they contain a high dose of vitamin e that is great of skin elasticity, promotes smooth skin and helps to heal scars.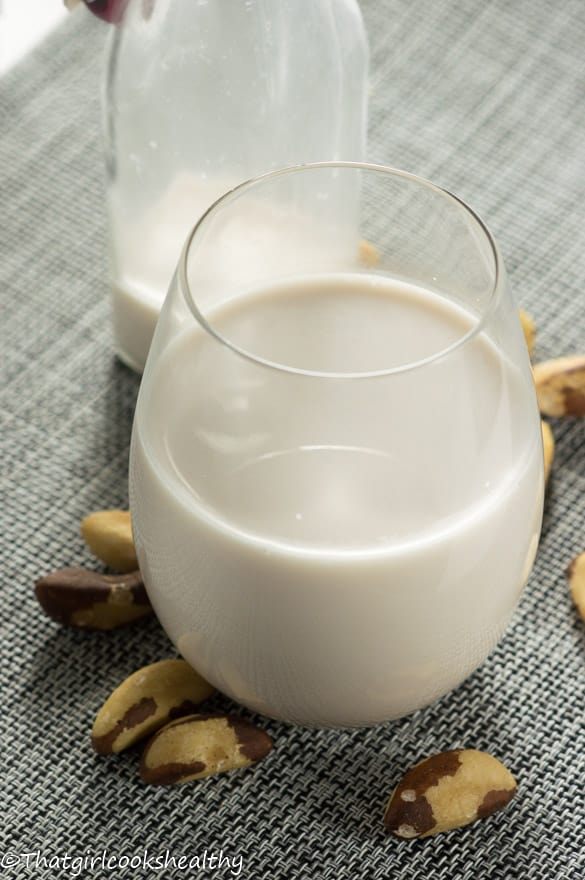 More health benefits…………..
Another positive thing to note about brazil nuts are the good fats known as mono-unsaturated fats (namely palmitolec and oleic acid which has been known to lower the bad cholesterol (LDL) and instead increase the good fat that our circulatory system needs (HDL).
A good example of where mono-unsaturated fats are utilised is the Mediterranean diet where plant based foods are primarily eaten in tandem with healthy fats sourced from nuts and oils.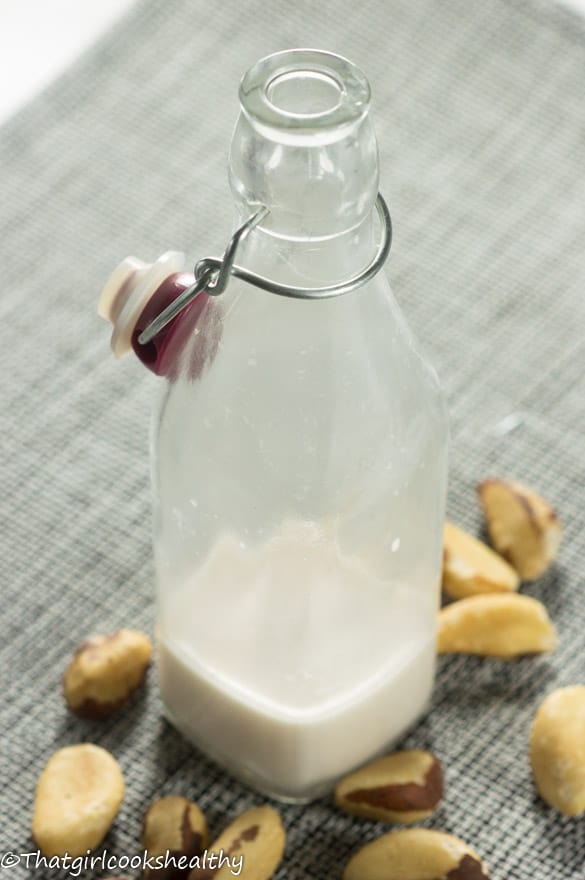 Other nut milk recipes
Print
Brazil nut milk recipe (vegan)
Paleo, raw, gluten free, dairy free
Author:
Prep Time:

5 mins

Total Time:

5 mins
Ingredients
1 cup of brazil nuts
4 cups of filter water
1 tsp of vanilla extract (scrape of the vanilla pod)
2 medjool dates
1/4 tsp of himalayan pink salt
Instructions
Add all of the ingredients (excluding the pink salt and vanilla) to a high speed blender and whiz for a minute or until a smooth consistency is present.
Prepare a large jug with a cheesecloth over the top and begin to pour the nut milk into the cheesecloth.
Squeeze the excess bits of milk out of the pulp that is compressed into the cheesecloth. Feel free to add the pulp to your smoothies, as not to waste anything.
Remove the cheesecloth and then stir in the vanilla along with the pink salt.