Jamaican hot pepper shrimp recipe – Bringing some hot, peppery shrimp-tastic island style seafood to your house for all the family to enjoy.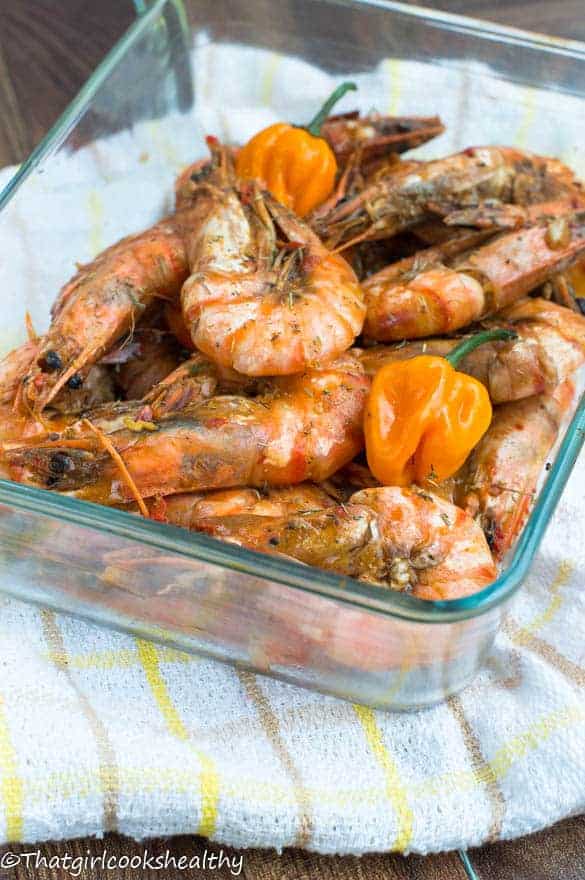 If you're a fan of Caribbean cooking and hot food then look no further because you're in for a treat with this dish. Jamaican hot pepper shrimp is fiery and packed with flavour, providing the correct about seasoning is applied.
I know some people have a tendency to over saturate the shrimp with water once they're in the dutch pot, in my personal opinion this literally kills the flavour. You're probably wondering what I'm referring especially if you're never had/made Jamaican hot pepper shrimp but the flavour/heat should be locked in the shrimp.
Don't fret about sealing in the flavour as my recipe will hopefully guide you through the entire process with ease. It's not a difficult dish to prepare and the results are truly divine, believe me when I say that.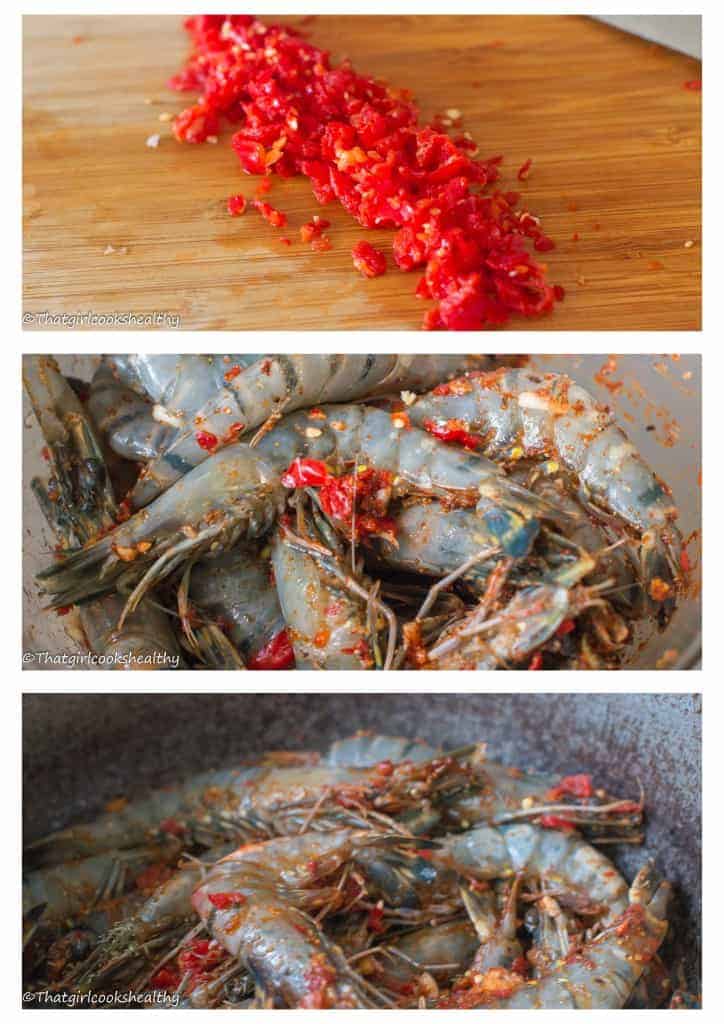 When I'm making a meal that requires fish I make a mental note to head over the fishmongers in the city to get the best range. I like to pick, choose and refuse at my leisure and really get my money's worth of fish. I brought 2lb of shrimp, using half of the batch for this recipe and devained and froze the remaining part.
Speaking of which, devaining shelled shrimp can be a little tricky when scooping out the intestinal tract. I have had my fair share of frustration, but you see Jamaican hot pepper shrimp is traditionally prepared with the shell in tact. In order to remove that intestinal tract simply use a tooth pick and insert from the tail end and gently tease it out, the entire thing should slide out – no fuss.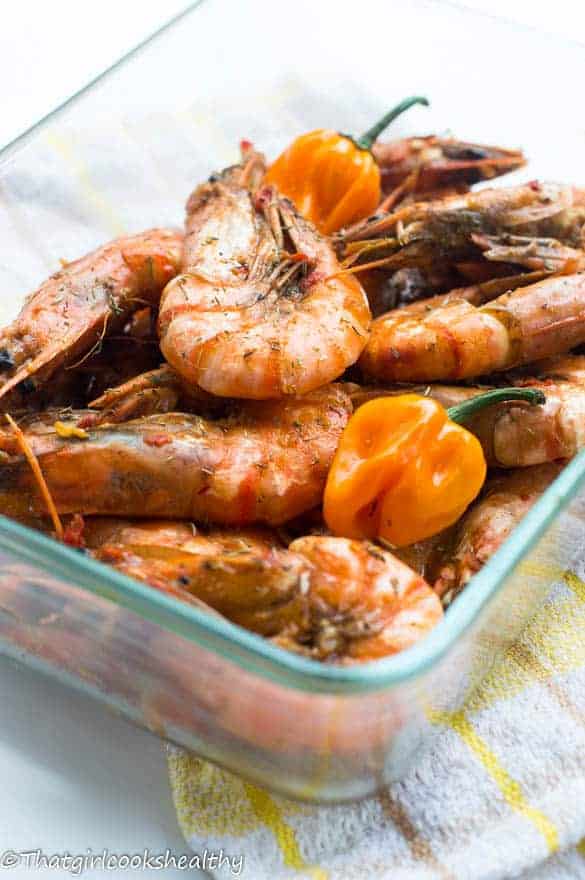 There's not really a great deal of prep to this recipe, you'll need about 3 scotch bonnet to suffice the heat. I know some of my readers will be dying to try this with no access to Caribbean peppers. If this the case, alternatively, you can substitute scotch bonnet pepper with habaneros instead.
For the most part, you will need to prepare the ingredients to infuse the shrimp before hand – I used a combination of fresh and dry condiments – onion powder, garlic powder, black pepper, fresh garlic cloves, himalayan pink salt, allspice, sweet paprika and thyme (I like to additional thyme to many Caribbean recipe). Just allow it to penetrate for an hour or so, not several hours, that's not necessary.
Once, the time stated, above has surpassed, use a heavy duty pot like a dutch pot (aka dutch oven) to cook the shrimp in a very small amount of water, almost as if you're steaming the shrimps for 10 minutes. Shrimps can quickly turn into a rubber/tough texture, I'm talking about a matter of seconds. Despite using uncooked shrimp please be mindful of overcooking them.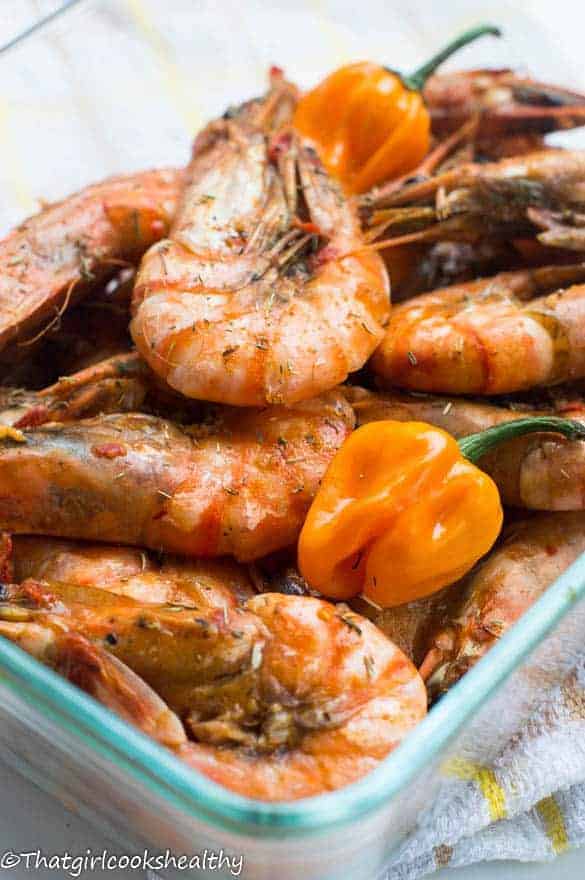 Print
Jamaican hot pepper shrimp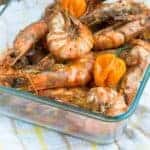 Author:
Prep Time:

2 mins

Cook Time:

1 hour 13 mins

Total Time:

1 hour 15 mins

Category:

Caribbean
Ingredients
1 lb of raw shrimp with shell
3 red scotch bonnet, finely chopped
1/2tbsp of onion powder
1/2 tbsp of garlic granules (or powder)
1-2tsp of himalayan pink salt
1/2tsp of black pepper
1tbsp of sweet paprika
3 garlic cloves, minced
1/4tsp of allspice
1/2tbsp of thyme (optional)
fresh lime to clean the shrimp
1tsp of old bay seasoning (optional)
1/4 cup of warm water
Instructions
Squeeze and rub the juice of a lime over the shrimp and rinse with water.
Use a toothpick to tease out the intestinal tract from the tail end of the shrimp and discard. Also remove the antennae and legs (optional) if you wish.
Coat and rub the entire ingredients into the shrimp and leave to infuse for an hour.
Preheat the dutch pot with 1-2tbsp of coconut oil on medium heat.
Using a slotted spoon lower the shrimp into the pot and stir for 2 minutes.
Add the 1/4 cup of warm water, cover lid and leave to gently steam for 10 minutes. The shrimp be pink and ready to eat – the sauce of the shrimp should thicken as it cools.
Once ready serve immediately to prevent change in texture of shrimp from reheating.