Creole cajun seasoning – the must have seasoning for your southern cuisines, just as authentic as what you'd get in New Orleans.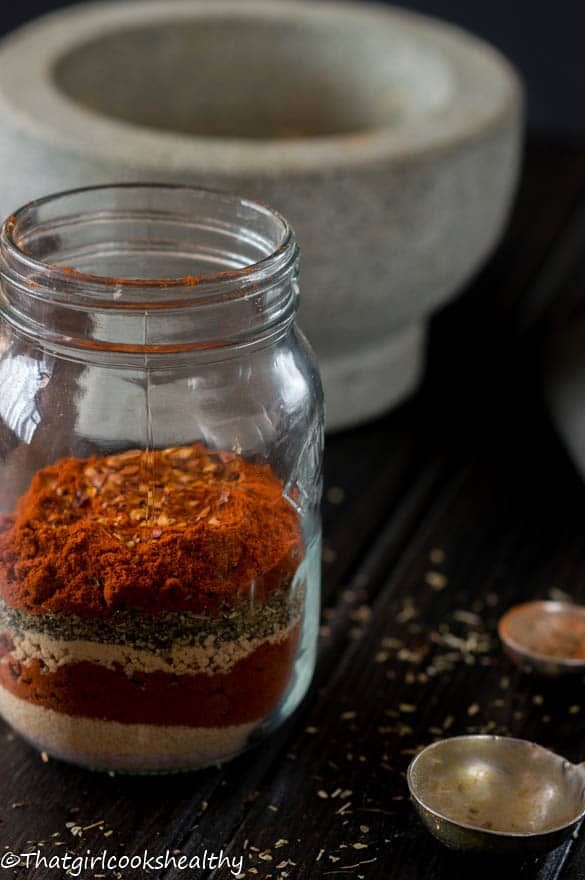 I thought it was about time that I'd introduced a few seasoning recipes to you all.  This creole cajun seasoning is raw, fresh and straight out of the dirty south. This spice blend contains a handful of common pantry ingredients and made within a matter of minutes.
Is creole and cajun seasoning the same thing?
Although these names are used quite loosely. They similar but definitely not the same because creole is sweet and mild in taste with more herbs such as oregano and paprika. On the other hand , cajun seasoning is more fiery. You can customise the recipe to your preference omiting salt or adding more cayenne.
I would render this seasoning more towards a homemade cajun seasoning since it's more on the fiery side.
Why you should make your own spice blends from scratch
When purchasing your herbs/spices in bulk it's cheaper
You can double or triple the batch making it last even longer
there's no MSG, no anti caking agents or any processed fillers to worry about.
You doesn't take very long to prepare it all
You can customise according to your taste/preference
It's fun!!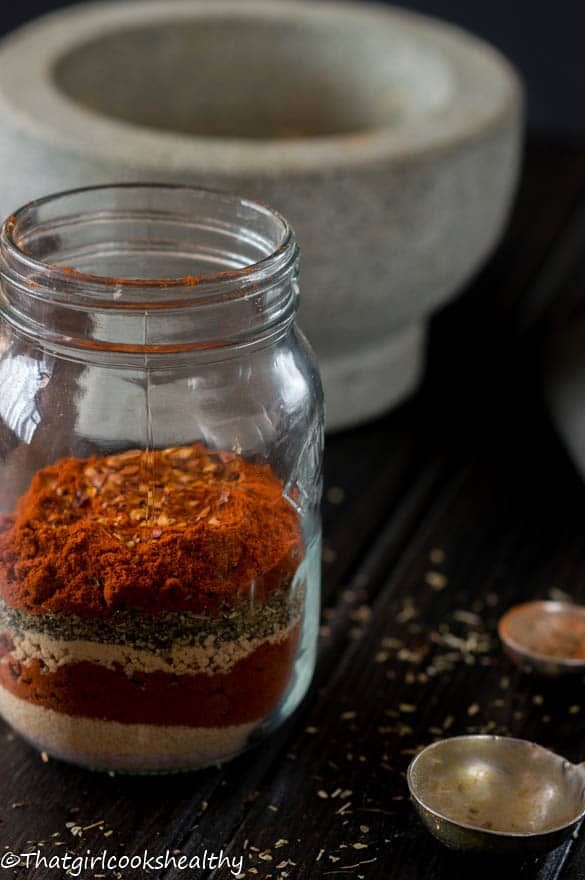 What recipes can I use this creole cajun seasoning for?
This seasoning is a favourite of mine it's fiery and extra spicy, if you like HOT flavours then this spice is mindblowing and multi-purpose.
Try this seasoning in any of the following recipes;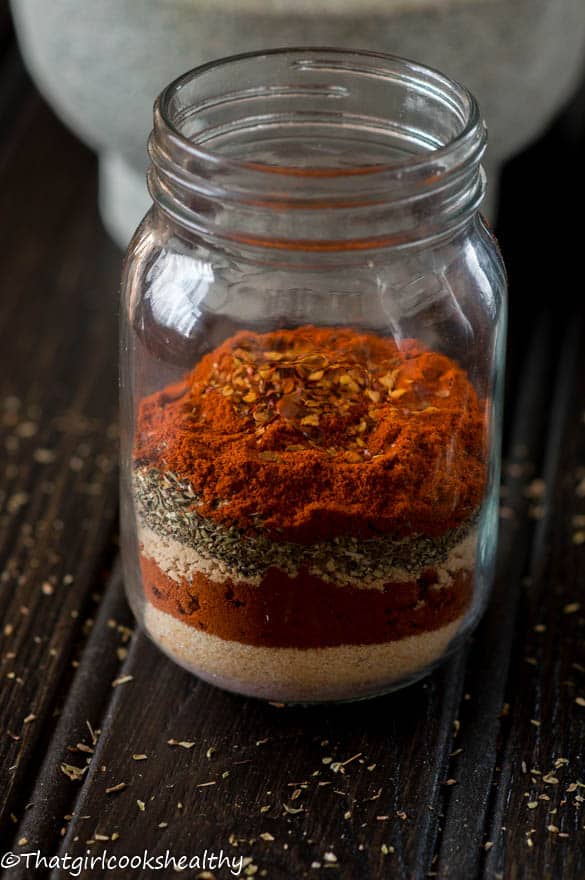 How the recipe came about
After receiving such a positive response for both recipes I then realised that I needed to share the actually this creole cajun seasoning recipe so off I went with my camera and took some dark photography shoots of this spice blend.
The ingredients for the seasoning – It's a combination of onion powder, garlic powder, paprika black pepper, himalayan pink salt, oregano, cayenne pepper, red chilli flakes and optional thyme.
Can I make this creole cajun seasoning less spicy?
Yes, you can lessen the heat by omitting the red chilli flakes as they do boost the fiery flavour by 10 fold when included.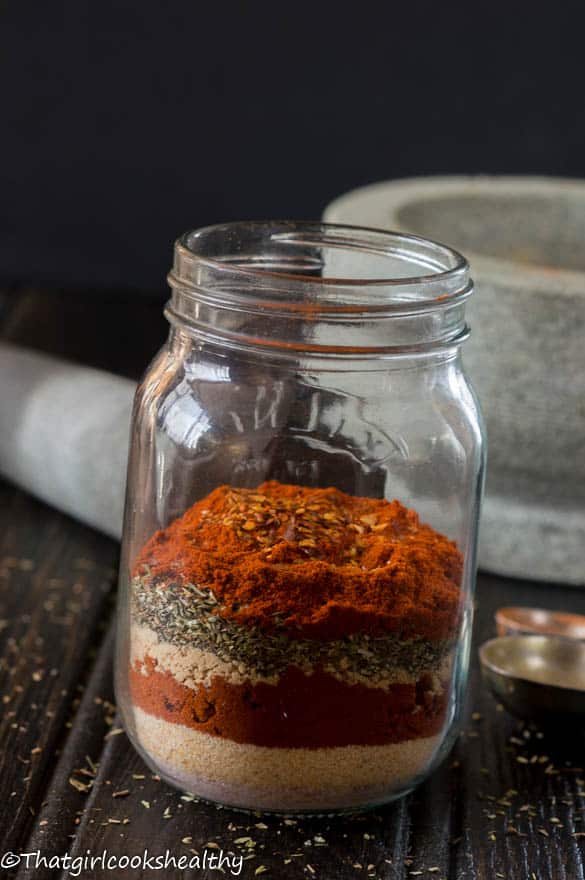 Notes
Store the creole cajun seasoning in an air tight container to increase longevity.
double, triple and quadruple the amount as required.
The recipe makes 3-4 tablespoon worth of spice blend.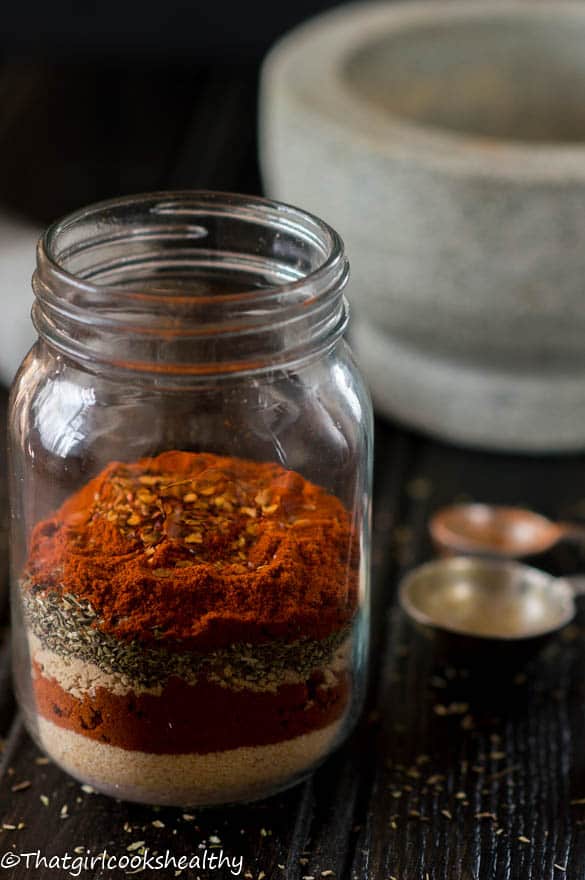 Print
Creole cajun seasoning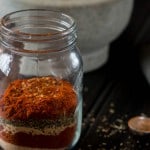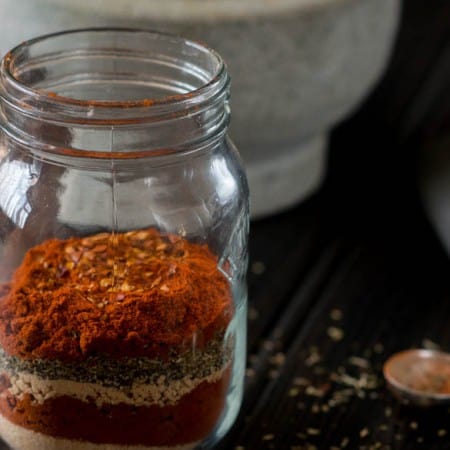 Learn how to make this simple creole cajun seasoning blend – Vegan, paleo, gluten free
Author:
Prep Time:

2 mins

Total Time:

2 mins
Ingredients
2 tsp paprika
2 tsp garlic pepper
1 tsp onion powder
1 tsp oregano
1 tsp cayenne pepper
1 tsp himalayan pink salt
1/2 tsp black pepper
1/4 tsp red chill flakes
1/2 tsp thyme (optional)
Instructions
Add all of the ingredients to an airtight container and mix together.
Put the lid on the container and shake well.
Notes
Makes a total of 3-4 tablespoon worth of spice.