A simple step by step tutorial guide on how to peel green bananas with ease so that are readily available to eat or use in a recipe.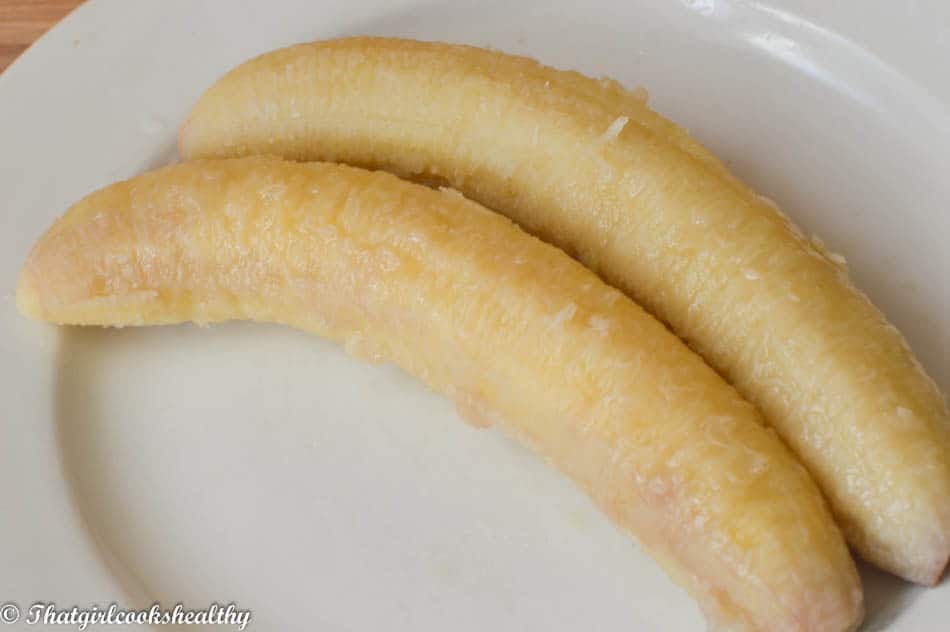 The skin of a green banana (cooking banana) is quite thick and cumbersome to peel. You can remove the skin in a number of different ways. Some people prefer to peel off the skin in the uncooked form and then cook the bananas, while others prefer to release the skin by cooking the bananas first. I've tried both methods and find it much easier to boil the bananas in their skin and then take it off. My grandmother had taught me plenty of times, how to remove the green banana skin before cooking it, but I'd much rather shy away from this method and do it my own way.
Fear not, those of you who are perplexed by this starchy vegetable, I'm going to reveal a simple way of how to peel a green banana with ease. I promise you that this won't be difficult and the clean up is minimal, so let's get cracking.
You will need;
Some green bananas (I used two)

A large saucepan of pre boiled water under low heat

A sharp knife

Chopping board

Serving dish
Instructions
The first thing you need to do is wash the bananas and drain off the excess water. Once you have done that place the green bananas on the chopping board and position the banana in your hand so that it is upright and ready for cutting.
Start to cut both ends of the bananas, you can remove it in its entirety but I prefer to partially cut both ends, as it comes in handy when taking off the skin. Next, from the top of the vegetable, lightly score along the skin towards the end tip. Don't drive the knife too deep into the flesh as this will come off with the external part, simply make the incision with the tip of the knife.
Carefully add the bananas to the saucepan with  pre boiling water and leave to simmer under low heat for roughly 20 minutes or until tender.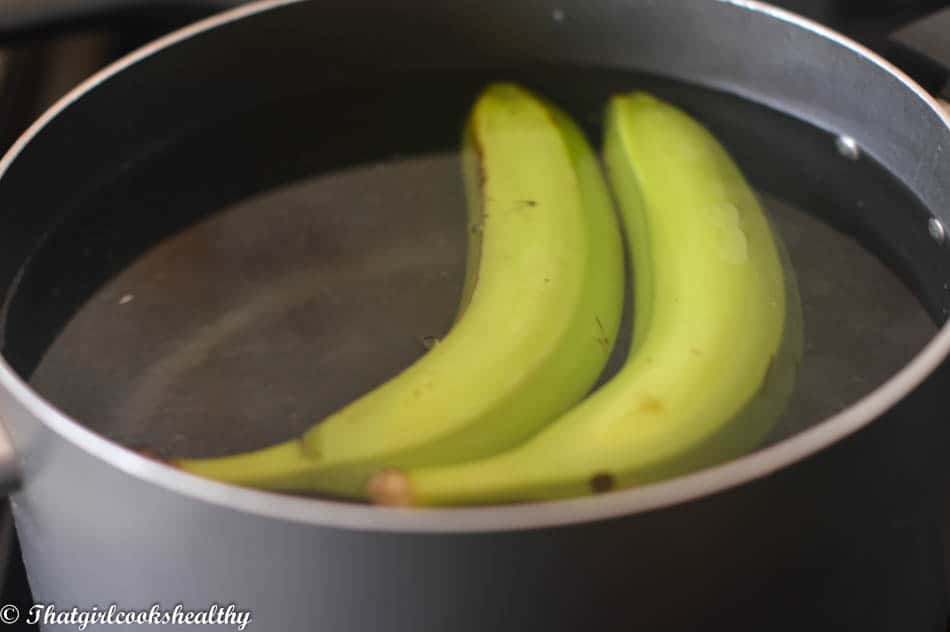 While the green bananas are cooking, you will notice that the peel becomes progressively darker. This is perfectly normal and simply part of the cooking process. After approximately 20 minutes, the bananas should be soft, you can determine whether they are cooked by pricking it with a fork.
Once the bananas are completely cooked, remove saucepan from cooker and set aside until the water is cool.
Remove the green bananas from the cool water and begin to take off the peel. Don't worry at this point the peel should come off with ease.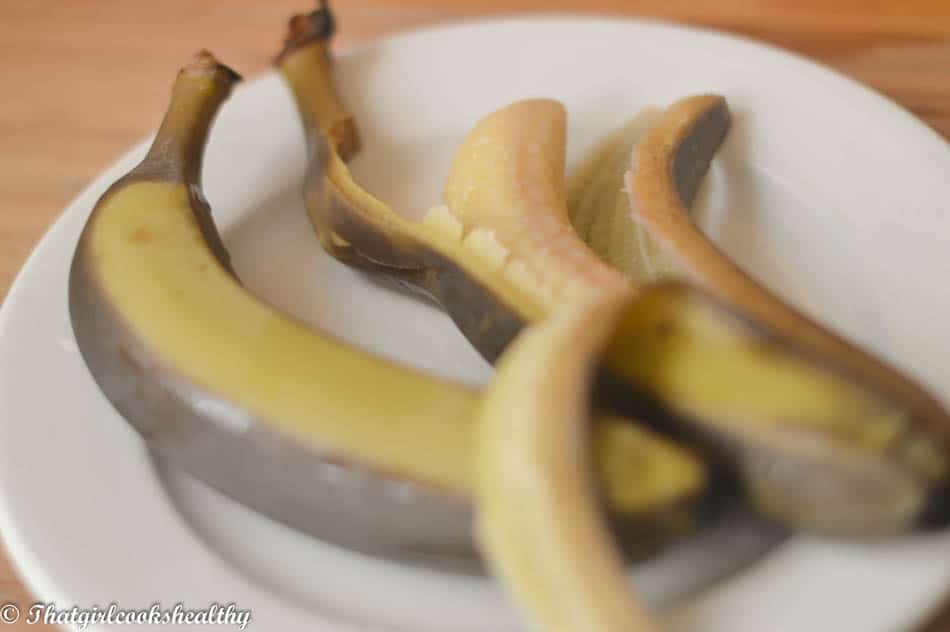 So there you have it folks, a quick and simple method of how to remove the skin of a green banana.