Sweet chili shrimp recipe – This sweet and spicy shrimp appetiser seasoned with paprika will literally blow your guests away with fingerlicking flavour.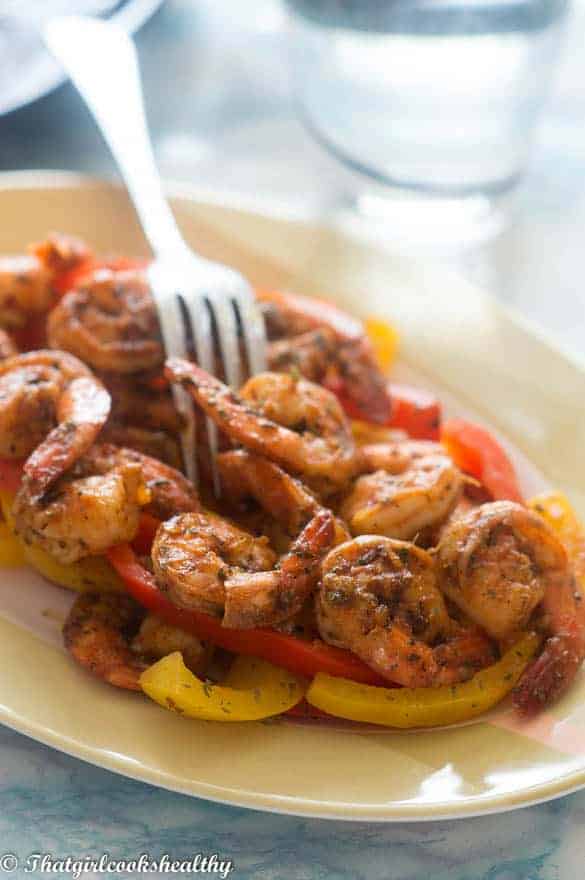 Did somebody say sweet chili shrimp? Oh yes indeed, it's about to get hot in here, so hot your mind will blow away. Okay I'm exaggerating but you get the idea of what I mean.
The clue is in the recipe name which is indicative to HEAT – that's a favourite culinary style of cooking in the Caribbean.
If it's hot and fiery Island people instantly gravitate towards the recipe, in other words they immediately become intrigued.
Although this is not a Caribbean recipe, I feel the level of heat is certainly on parity to the tropics. I know not everyone is a fan of hot food and that's okay because there are so many ways to control the level of heat to suit your preference so please do not be deterred because the recipe denotes spiciness.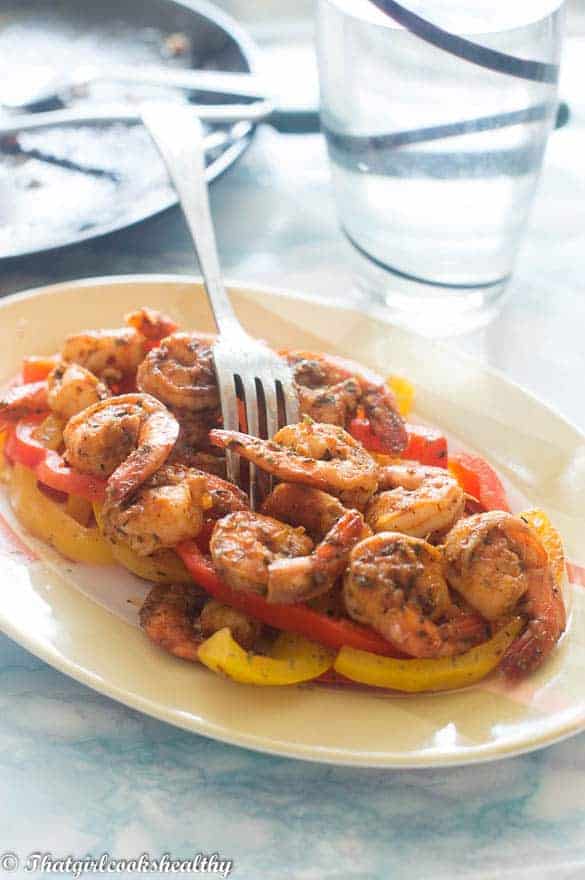 How to make sweet chili shrimp
Determine the level of heat needed – As part of this recipe I used a small amount of chilli flakes for heat. Let's be clear on something here, the amount of chilli flakes used will determine how hot the recipe will be.
If you want something extremely hot then up to 2 teaspoon, however a 1/4 – 1/2 teaspoon will give the recipe a slight kick.
Being a Island girl I like a bit of spice in my life but not too much, so no more than 1 teaspoon worth of chilli flakes.
Applying the rub – You don't need to prepare the rub on the shrimp overnight, instead you can do the prep work as you go along and simply toss the seasoned shrimp into the pan.
I usually make this recipe on a wimp, for some reason I find this to be a spur of the moment recipe that's seemingly a hit at least according to my loved ones.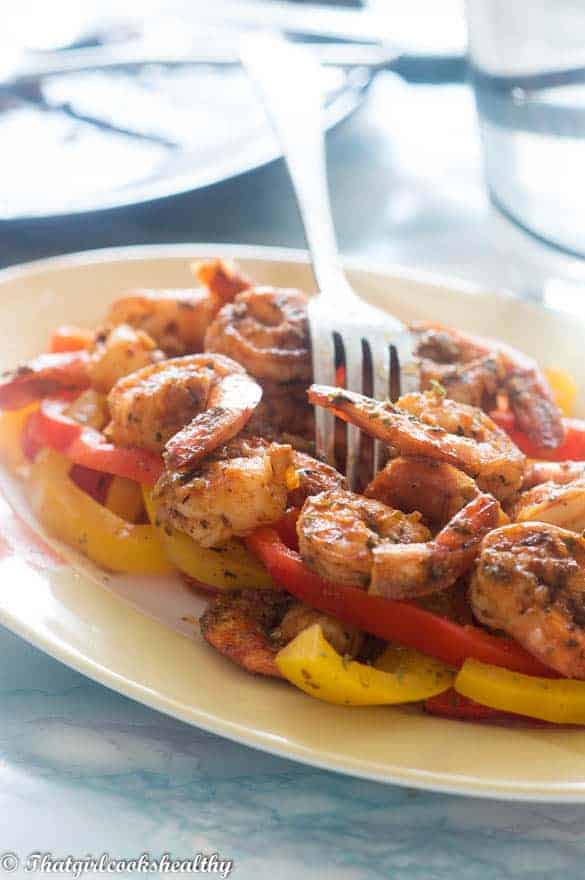 What to pair sweet chili shrimp with
Pair the sweet chili shrimp with some
Mashed yam
vegetables or even some root starch vegetable such as cassava, breadfruit or even sweet potato to make it more filling.
Print
Sweet chili shrimp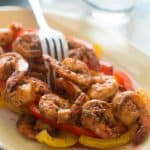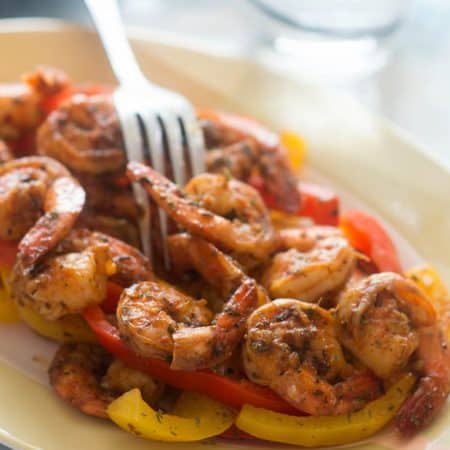 Delicious sweet chili shrimp made from scratch – Paleo, pescetarian, gluten free
Author:
Prep Time:

2 mins

Cook Time:

8 mins

Total Time:

10 mins

Category:

Appetiser
Ingredients
1/2lb uncooked shrimp, deveined
1 tbsp sweet paprika
1 tsp garlic granules or powder
1 tsp onion flakes or powder
1/2 tbsp mixed herbs
1 tsp black pepper
1/4 tsp of chilli flakes
1/2 himalayan pink salt
1 tbsp of coconut nectar (can use agave, maple syrup)
1/2 cup of water
**coconut oil
Instructions
Place the devained shrimp in a medium sized bowl and add all of the ingredients excluding the coconut nectar (or sweetener) and water.
Use your hands to rub the ingredients into the shrimp.
Mix the water and sweetener together and set aside.
Melt approximately 2 tablespoons of coconut oil in a frying pan on low-medium heat
Add the shrimp to the pan and proceed to cook. After 1 minute pour the watery mixture into the pan then stir and rotate.
Cover with lid and steam for 4-5 minutes.
Remove and serve immediately.